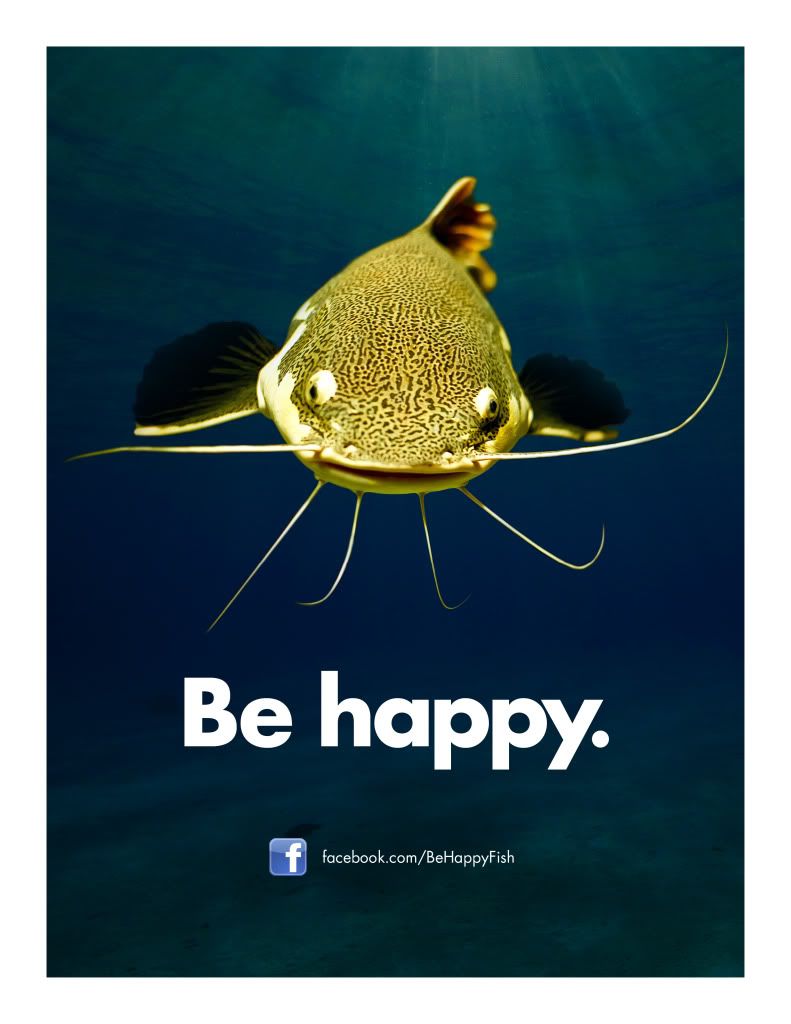 To help usher in the New Year, Vancouver Aquarium's Ocean Wise program has teamed up with seven other conservation organizations across North America to launch Be Happy, a social media activation to help you learn more about ocean-friendly seafood. This collaborative effort has a strong message we can all support: when fish are caught or farmed in ways that protect the ocean, that's something everyone can "Be Happy" about.
We want you to join in on the fun, by heading over to the Be Happy Facebook page and taking the pledge to support healthy oceans or uploading a picture of your silly fish face. On "Fish Face Fridays" we will be highlighting the most popular fish face of the week, so get out there and get your friends to vote for your best fish face! Facebook fans will also have access to easy and delicious recipes and ideas for preparing seafood at home, ask questions from sustainable seafood experts, dive into fishy trivia, or get a laugh from one of our fishy jokes.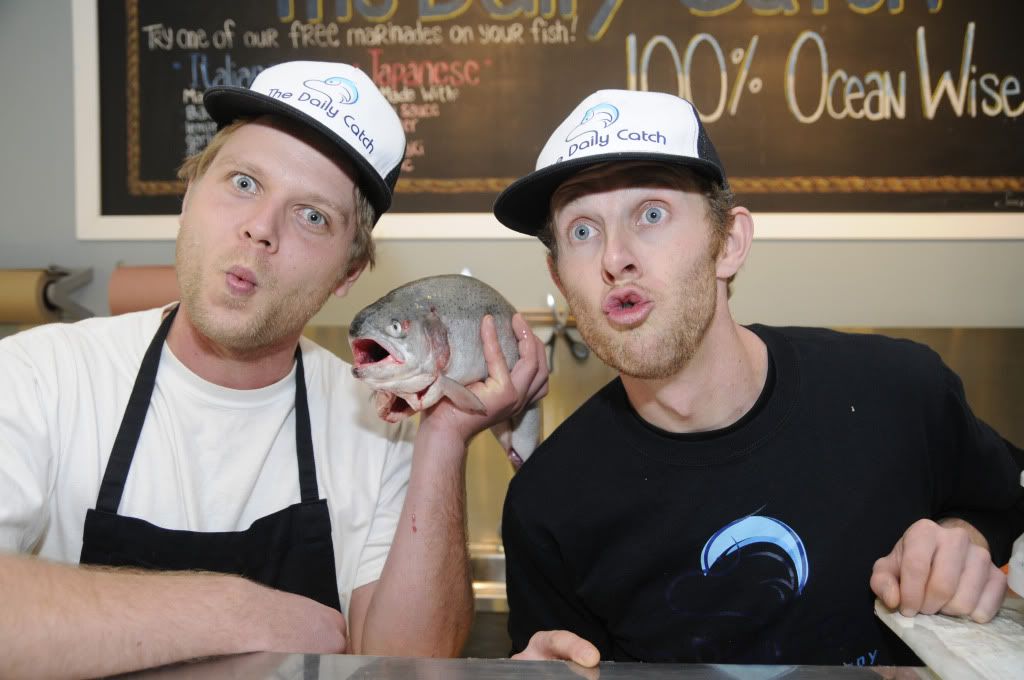 (Ocean Wise partners, Ryan Johnson & Dylan McCulloch from The Daily Catch 1418 Commercial Drive, Vancouver, BC Photo credit: Tallulah)
We encourage you to share what you've learned about ocean-friendly seafood with your friends and family, especially when dining out or shopping for seafood. Look for Be Happy recipe cards at Ocean Wise retailers featuring quick and easy ocean-friendly meals.
Get out there and try something new, and of course, be happy!
Be Happy is a collaboration of eight North American ocean conservation organizations, including: